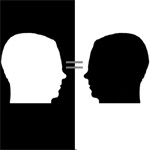 People who think deeply about the puzzle cases of personal identity have come up with a variety of bold and radical responses. Like Alexander hacking through the Gordian knot, Parfit wielded an analytical scalpel to divide personal identity from what matters in personal survival, reaching the conclusion that ordinary survival is about as bad as being destroyed and replaced by a replica. Robert Nozick was so impressed by the difficulties posed by fission cases that he decided personal identity must depend on extrinsic factors: you are identical to whatever person is your closest continuer at any future time, a thesis with the odd consequence that, if your closest continuer after fission dies, you may suddenly find yourself being someone who until that time was someone else, your second-closest continuer. David Lewis' solution to was to abandon the tried-and-true principle that persons can be counted by counting heads. Since there are two persons after fission, there were two all along, even though, before fission, they occupied the same body and were unaware of their duality. (Bizarre though it sounds, I support Lewis' solution as one that inflicts the least damage to the traditional concept of a person.) Thomas Metzinger's analysis led him to conclude that "no such things as selves exist in the world."
In his book, I am You, Daniel Kolak offers yet another radical theory of personal identity: There is only one person, and that person is all of us.  What are commonly understood to be boundaries between individuals, he says, do not "merit the metaphysical significance ordinarily accorded to them."
Our borders do not signify boundaries between persons. We are all the same person. [Kolak, 2010, p 1]
Kolak calls his view Open Individualism. He contrasts it to two other main positions on personal identity: Closed Individualism, which holds that there are many 'separately existing' persons, and Empty Individualism, which holds that persons, as traditionally viewed, do not exist at all. Kolak consigns all theories which hold that "we are each a separately existing  person numerically identical to ourselves over time", bounded in time and space, to the category of Closed Individualism. That includes all theories of persons as substantial entities, whether biological organisms, or important parts of the human anatomy such as brains or hemispheres, or immaterial substances such as the soul.  Theories which deny that there is such a thing as a person belong to Empty Individualism—but so, Kolak says, do reductionist theories like Parfit's.
Philosophy Without Proof
Kolak's stated aim is not to prove his thesis beyond a reasonable doubt. Instead, it is the more modest goal of showing that reasons for disbelieving it are not compelling. He adopts Nozick's standard of philosophical explanation, which is, in Daniel Dennett's words, "to bring oneself to see how something we want to believe in could be possible." 'Dennett, 1984, p 49, quoted in Kolak, 2004, p 23] Most of Kolak's chapters are devoted to removing objections to his thesis by showing that one or another "apparent excluder" of Open Individualism need not be accepted as proof that we are not, in fact, all one person.
His approach implies that Open Individualism is something Kolak wants to believe. Yet very little of his book is devoted to saying what he finds attractive about it.  Part of its draw is suggested by Kolak's subtitle, "The Metaphysical Foundation for Global Ethics." If Open Individualism did provide a new foundation for ethics, that might explain the attraction; people seem to be always searching for solid reasons that will convince others to behave well.
Another hint of the allure appears in the Preliminary Acknowledgements, where Kolak quotes the physicist Freeman Dyson, who, in his school days, had the same idea:
Enlightenment came to me suddenly and unexpectedly one afternoon in March [1939] when I was walking up to the school notice board to see whether my name was on the list for tomorrow's football game. I was not on the list. And in a blinding flash of inner light I saw the answer to both my problems, the problem of war and the problem of injustice. The answer was amazingly simple. I call it Cosmic Unity. Cosmic Unity said: There is only one of us. We are all the same person. I am you and I am Winston Churchill and Hitler and Gandhi and everybody. There is no problem of injustice because your sufferings are also mine. There will be no problem of war as soon as you understand that in killing me you are only killing yourself. [Dyson, 1979, p 17, quoted in Kolak, 2004, p xiii]
The last sentence alone explains why Kolak would want to believe it. If we all truly believed that in inflicting harm on one another we are only hurting ourselves, then surely we would stop, and the world would be a much better place as a result. Of course, we would only get that benefit if we all believed it.  If only some people—say half—believed it and the rest believed that by hurting others they could benefit themselves, the result would be much less attractive.
There is, I think, another side to the lure of 'Cosmic Unity.' "We're all one"—an assertion redolent of spiritual ecstacy, mysticism, George Harrison songs played during the Summer of Love—is an antidote to a kind of unhappiness I'll call "existential loneliness." This condition is well described in Kathryn Schulz' brilliant treatise on the divide between thought and reality, Being Wrong­.  She wrote:
There is a story (which is so lovely that I hope it's true, although I haven't been able to verify it) that someone once asked the South African writer J.M. Coetzee to name his favourite novel. Coetzee replied that it was Daniel Defoe's Robinson Crusoe—because, he explained, the story of a man alone on an island is the only story there is.
Crusoe named his small island Despair, and the choice was apt. Despair—the deep, existential kind—stems from the awareness that we are each marooned on the island of our self, that we will live and die there alone. We are cut off from all the other islands, no matter how numerous and nearby they appear; we cannot swim across the straits, or swap our island for a different one, or even know for sure that the other ones exist outside the spell of our own senses. Certainly we cannot know the particulars of life on those islands—the full inner experience of our mother or our best friend or our sweetheart or our child. There is, between us and them—between us and everything—an irremediable rift. [Schulz,  2010, p. 258]
Cut off, isolated—doomed to hear the echoes bouncing from the walls of Parfit's glass tunnel, forever. Certainly, it is attractive to think that one can smash the glass with a swing of a metaphysical hammer and "live in the open air"—or swim the Hellespont separating our separate spheres of consciousness. Freeman Dyson at age 15, at the moment of seeing he was not on the football list, also saw he was on the list (albeit under a different name, or several names). Presumably, at that moment he could look forward simultaneously to more than one personal future: a future of playing tomorrow's game and a future of doing something else entirely.
It is when we dwell on the idea of separate centres of consciousness—as novelists and philosophers, and perhaps also physicists, are wont to do—using its lens to focus our experience into what we call "reality," that we feel cut off from other people in this particular deep way. Dyson's experience (and Kolak's too, since he describes it as similar) seems to have dissolved this feeling of isolation in a flash of 'enlightenment.' It is this dissolution Kolak expresses in the title of his book, "I am You."
A feeling of unity with others—or one other—is part and parcel of the rapture of falling in love. Kathryn Schulz again, quoting Harville Hendrix, a 'celebrity psychologist'and marriage counselor of long experience:
"In the early stages of love, you actually do experience a kind of merger of consciousness," he said. "People who are falling in love seem to kind of fuse together for a while." Unsurprisingly, this fused phase corresponds to the rosiest time in the life of most couples. [Schulz,  2010, p. 269]
Well, then—Kolak does not say this (perhaps because it seems unsuitable for academic writing), but perhaps the reason he wants to believe in Open Individualism is that it carries with it some of the same pleasure we feel when we fall in love. Relief from the lonely feeling of being separate, and from the weight of one's personal armor, the need to maintain defences, might be enough to induce belief in Open Individualism, even without hardnosed proof.  But I am speculating again.
Argument from Dreams
The first objection Kolak considers in depth is that we cannot all be the same person because I control my own body, and I do not control yours.  He calls this the Fact of Exclusive Conjoinment (FEC), defined as:
The apparent ability to control immediately certain borders directly in experience onto which the subject is conjoined at the exclusion of others. [Kolak, 2004, p 44]
Kolak counters this 'apparent excluder' of Open Individualism through the example of a dream of being mugged in a dark alley. In his dream, Kolak, who is being mugged, has the 'apparent ability' to control his body—to stand his ground or to run.  He has no such apparent control over the muggers—just like real other people, they do what they want regardless of Kolak's wishes. But, he argues, the muggers in his dream are not other people; being dreamed by Kolak, mere products of his mind, they are as much Kolak as is the first-person protagonist of the dream, the muggee.
Kolak rejects the claim that the experience of control over a single body (FEC) excludes the possibility that we are all the same person on the grounds that:
FEC holds across both dreaming and waking experience, and yet you can (and no doubt do) believe that the characters with whom you interact in dreams are not other persons, while you can (and no doubt do) believe that the characters with whom you interact in waking life are other persons. [Kolak, 2004, p 66]
This argument is weak, because it turns on an ambiguity in the premiss "you can…believe that the characters with whom you interact in dreams are not other persons." It is only by virtue of the fact that the muggers in Kolak's dream do not exist, that they are not other people.  This fact does not warrant a jump to the conclusion that, not being other people, they are Kolak himself. The other characters are no more Kolak than the characters in a novel are its author.
In my own dreams, I am usually one of the characters, and so, often, are other people I know (my wife figures prominently in my dreams), as well as people I don't know. The latter group includes people who do not exist. My wife and I both exist, and the fact that I dream of my wife does not make her myself.  Likewise, the fact that Kolak dreams about a mugger who does not exist does not make that mugger Kolak. That mugger is not anybody.
Kolak uses a similar move to counter the objection that other people have separate mental lives.  Other people:
are…in my experience identified as having an internal, subjective mental life…as each being yourselves 'subjectively illuminated from within,' as I am to myself…in a way that rocks, clouds, amoebae are not." [Kolak, 2004, pp 61-62]
But the muggers in his dream, he says, have no subjective life, "no one looking out." [Kolak, 2004, p 68]  Therefore, according to Kolak, the fact that we regard one another as subjects of experience does not sufficiently support the conclusion that we are separate persons. Kolak did not dream of being mugged by zombies; rather, the muggers in his dream have an 'inner life': they see Kolak, they chase him, they take sadistic pleasure in hurting him.
But the dream is not veridical. Those muggers do not exist; and so do not, in reality, have inner lives—or outer ones!  Not only do they not have subjective experience, they do not have physical bodies. Kolak wants to say that his muggers, who do not exist outside his dream, are counter-examples to the principle that persons with different mental lives are different persons. He might as well argue that—since they do not in fact have bodies—they are counter-examples to the principle that persons with different bodies are different persons.  Of course that is what Kolak believes—but the argument from dreams fails to show it. Control over one body to the exclusion of others, and the separateness of our mental lives, are both impressive differentiators of persons which cannot be made to vanish by this sort of philosophical conjuring trick.
After reading Chapter 2, I decided that I am You is mostly sophistry and illusion, and put it aside. But I picked it up again a few weeks later, because I knew Kolak sincerely believed he was on to something, and I wanted to see if I could make sense of it.
Dissolving Boundaries
Most of Kolak's book is given to examining, in turn, various 'borders' that have been proposed as the boundaries that divide persons. The list includes physiological, neurological, spatial, psychological, causal, metaphysical, and phenomenological 'borders.' Devoting a chapter to each, Kolak tries to show how it is possible to believe that the same person can exist on both sides of the border—how the right thought experiment can persuade a reasonable reader to discount the border's importance as a criterion by which persons may be individuated. Much of this covers familiar ground, already explored in the literature on personal identity and in earlier Phantom Self posts. The net effect is a demonstration of the plasticity of the concept of a person. There are tensions between our most deep-seated beliefs about ourselves, as a result of which, when invited to consider the question, "Is A the same person as B?" in unusual cases (some actual, some technically possible either now or in a probable future, some merely imaginable, some barely even that), our intuitions are pulled in different directions, inclining us simultaneously towards more than one contradictory answer. Kolak's examples also serve to illustrate (as did Bernard Williams' examples in his 1970 article, "The Self and the Future") that what we are inclined to believe about a personal identity case may depend a great deal on how the story is told.
Some of Kolak's arguments are more successful than others. I will not attempt to comment on all of them, but only a few which I think promise to advance our understanding of the subject.
Personal Fission and Identity
In Chapter 5, "Spatial Borders," Kolak considers the various kinds of human fission cases featured in Parfit's Reasons and Persons and elsewhere in the philosophical literature.
With some qualifications, Parfit holds that fission destroys personal identity. If person A splits into person B and person C, both of whom are well connected with the original person A, then—as soon as B and C are clearly established as independent entities, each leading his or her own life—we should conclude that B is not the same person as C, and hence, since both B and C have essentially the same relationship to A, neither of them are the same person as A. When the fission occurred, A ceased to exist. However, according to Parfit, ceasing to exist in that way is not like dying. What matters about A's survival survives the fission—in fact, survives doubly.
This is Parfit's view regardless of whether A's fission is achieved by transplanting the two hemispheres of his brain (presumed to each hold A's entire psychology: personality, memories, etc) into two different bodies, or by simply building replicas of A from new molecules according to information scanned from the original A. Parfit (rightly, I say) holds that the continued existence of physical organs, such as whole brains or hemispheres, is not essential to survival of persons.
Kolak objects that "Loss of identity is not the only possible response to fission."
Part of the argument for Open Individualism is that an at least equally plausible response to fission is (contra Parfit) that identity is what matters in survival and that (contra Nozick) identity is an intrinsic relation such that (contra not only to both Parfit and Nozick but also contra their critics) a person can survive with identity because personal identity is not bound by individuating borders, such that a person is capable of existing simultaneously at more than one place at a time, independently experiencing each independently conscious point of view. [Kolak, 2004, p 182] 
Kolak's objection is well taken. In fact, alternative responses to fission are to be found in the philosophical literature, even in Reasons and Persons itself.  In Parfit's Branch-Line Case, he is scanned on Earth, his information is transmitted to Mars, and a living replica is constructed there. The replica, as usual, is psychologically and physiologically similar enough to the original as to consider itself, in every way that matters, to be Derek Parfit. This case is different from the usual teleportation examples in that the original Derek Parfit on Earth is not immediately destroyed. Instead, his heart has been damaged by the scanning process (a defect not transmitted to the replica on Mars), and he has only a few days to live. Parfit takes the view that he, on Earth, should not be too concerned about this death sentence, because his Martian replica is perfectly healthy, and competent to carry on his life in the way he planned it when he decided to be teleported to Mars. The Parfit on Earth, doomed to die within a few days, is an unimportant Branch-Line of Parfit's life. The Parfit on Mars, who has good prospects, has become the Main Line.
In the earlier thought-experiment of his Physics Exam, where Parfit temporarily disconnected his left and right brain hemispheres in order to allow himself to pursue two possible solutions to an exam problem simultaneously in two isolated centres of consciousness, he did not not describe himself as two persons, but as a single person with a temporarily divided mind.
This is like my situation in the Branch-Line Case. I can imagine myself having a divided mind. Since this is so, I need not assume that my Replica on Mars is someone else. Here on Earth, I am not aware of what my Replica on Mars is now thinking. This is like the fact that, in each of my two streams of consciousness in the Physics Exam, I am not aware of what, in my other stream, I am now thinking. I can believe that I do now have another stream of consciousness, of which, in this stream, I am now unaware. And, if it helps, I can take this view about my Replica. I can say that I now have two streams of consciousness, one here on Earth, and another on Mars. This description cannot be a factual mistake. When I talk to my Replica on Mars, this is merely like the communication in the Physics Exam between myself in my two streams. [Parfit, 1984, p 288]
Since Parfit can take this view of the Branch-Line Case, in which the life of one branch is expected to be short, why, Kolak wonders, does he not take a similar view of fission cases where each branch goes on to live for years? The difference between the cases is merely a matter of degree.
Kolak argues that if we agree with Parfit's description of the Branch-Line Case—that only one person is involved—then what he calls the Spatial Border between persons is not an individuating boundary between persons. There is at least one coherent and plausible example of a single person who has two spatially separated bodies at the same time.
Of course, this does not entail Kolak's desired conclusion that only one person exists, nor does Kolak think it does. But it does undermine the strength of an objection based on the separateness of bodies.
David Lewis also offered a response to fission cases which did not entail loss of identity. Kolak mentions it elsewhere in his book, but unfortunately does not consider it here. Lewis'solution was that B and C, both fission-descendants of A, are both identical to A, although not to one another. He reconciled this with the logic of identity by asserting that there were two persons all along. Although startling, Lewis' view is coherent. Numerical identity is defined as a relation that is transitive, reflexive, symmetric, and obeys Leibniz' Law. Its logic does not prohibit two distinct entities from sharing the same space at the same time, during one phase of their existence. Thus, Quine can clearly describe rabbit-stages, which are temporal slices of a rabbit, each of which is spatially coextensive with the rabbit at some time, but none of which is identical to the rabbit. We can speak just as clearly about rabbit-hours, which are 'thick' temporal slices of a rabbit, of one hour's duration. The rabbit-hour which begins at 8 am is not identical to the rabbit-hour which begins at 8:30; yet they share the same space for half an hour.
What's startling about Lewis' recommendation is that it defies our conventions about how persons are counted.  He says that, if and when human fission becomes a reality, we will no longer be able to count persons reliably by counting heads. That this is startling and counterintuitive is explained by the fact that we have not, so far, had to deal with human fission. In much the same way, it was startling and counterintuitive to the citizens of Galileo's Italy to be asked to accept the sun and stars as a fixed frame of reference, and to see a rotating, revolving earth under their feet.
Unlike Parfit (but like Kolak) Lewis thought it made no sense to try to distinguish between identity and survival.
What matters in survival is survival. If I wonder whether I will survive, what I mostly care about is quite simple. When it's all over, will I myself—the very same person now thinking these thoughts and writing these words—still exist? [Lewis, 1983, p 145]
Kolak also points out difficulties in Nozick's 'closest continuer' account of fission cases, which I will not go into here. He concludes the chapter by saying that the disagreement between his view and Parfit's:
…is not whether the borders individuating contemporaneously existing human beings bind personal identity but, rather, to what extent we extend past our borders. The question, in other words, is not whether our personal identities (or, personal survivals) reach into each other. The question is how far. [Kolak, 2004, p 194] 
When it comes to a choice between "the admitted strangeness of Open Individualism" and the alternatives offered by Parfit and Nozick, Kolak finds Open Individualism "perhaps less strange." Perhaps he's right. But I find David Lewis' solution does less violence to my intuitive concept of a person than either Kolak's view that we are all the same person or Parfit's view that a person can (in all ways that matter) survive an event which ends his existence—and so I find it disappointing that Kolak neglects Lewis here.
The Psychological Criterion
Chapter 6, of I am You, Psychological Borders, examines the view that personal survival consists in psychological continuity and connectedness. Kolak says:
According to Parfit, Shoemaker and others who hold a psychological view…the having of different memories, different streams of consciousness, and so on, are of such metaphysical significance they necessitate our drawing along them boundaries between persons. [Kolak, 2004, p 197] 
Parfit's main point, as I understand it, is that strong psychological continuity and connectedness may be sufficient for (what matters in) personal survival, but not for personal identity. Here Kolak attributes to Parfit the view that psychological continuity and connectedness is necessary for personal identity.
Parfit may indeed hold this view. Reasons and Persons does not question the idea that a person's survival is necessary for his or her continued existence. Since Parfit holds that (what matters in) survival consists in psychological continuity and connectedness, it seems he should agree that a catastrophic psychological disruption involving, say, near-total memory loss and radical personality change, is tantamount to death.
Kolak challenges this position on a number of grounds, including the dream analogy already discussed, and through examples of Multiple Personality Disorder (MPD). There are cases of MPD, he argues, which convincingly show the existence of distinct psychological complexes hosted by a single human being.  Kolak takes the common-sense view of MPD, that the disorder is one of different personalities of a single person. However, in some cases the psychological differences between the personalities are so great that it's hard to see how an advocate of the Psychological Criterion could avoid concluding that "different persons in one body" is a better description.
To take a hard look at the Psychological Criterion, one needn't go as far as exotic examples of MPD. Common senile dementia will do as a test case. In these days of ever-lengthening lifespans, most of us know at least one senior who has forgotten most of the events of her life, who fails to recognize longstanding friends or even close relatives, and whose personality has changed to the point that people who knew her shake their heads sadly and say, "She is no longer with us. The woman I visited today is not the person I knew."  If the changes are sufficiently severe, someone who accepts the Psychological Criterion should agree that this is literally true.
But most people do not behave as though they believe this is true of dementia cases, no matter how severe. Most of us dread the possibility that we ourselves will experience dementia.  Fearing dementia in this way is not the same as fearing that we will die and be replaced by someone else who has dementia. We fear that we will experience the confusion, the memory loss, the wild emotional swings, the ghastly humiliations that people with dementia suffer. Even if we cannot remember our own names or a single event that happened before we were institutionalized, even if everyone who visits is an unknown stranger, we fear that this experience, so unlike our present experience of competence, will be ours.
A hard-nosed supporter of the Psychological Criterion might reply that we are simply mistaken to harbour such fears: that the demented inheritor of one's senescent body does not inherit what matters in one's survival. Hence, to feel the emotional concern for that future person that one normally has for oneself in the future is inappropriate.
I can understand the hard-nosed position, and I even have some sympathy for it. But I do not think the opposite view—which I'm sure is much more common—is mistaken. It is not incoherent. It does not depend on a misunderstanding of what it is to be the same person over time. Someone who, while still in full possession of his faculties, is diagnosed with a debilitating disease that will lead, in time, to the most severe dementia, may quite naturally fear the suffering of that demented person. Evolution has predisposed us to feel the emotions of self-concern, including dread of suffering, towards persons we imagine in the future, whom we take to be ourselves.
If you are so diagnosed, and dread the ensuing horrors, I (or Parfit) might be able to allay that particular fear by convincing you that the Psychological Criterion of personal survival is correct—that the demented sufferer will, in fact be a different person (or perhaps something less than  a person), and that you will not survive as that person, that you will in fact be dead at that time. You may still fear dying, of course, but dying is not as bad as living and suffering uselessly for years in an institution. If you accept this view, you will consider the suffering of dementia to be somebody else's problem. To believe that losing your mental faculties is equivalent to dying is not mistaken, not irrational—but it is not clearly right, either. I think you could go either way without making a mistake.
The truth, as has been shown in earlier examples, is that we can imagine ourselves undergoing transformations of extreme severity, both physical and psychological, and extend our self-concern through those imagined transformations.  Alternatively, we can regard severe transformations as events which end our lives, in which case we will withhold self-concern from whatever emerges on the other side. I don't think there is any further fact of the matter, that rationally justifies our concern or lack of it (although we stubbornly feel there must be). This is what Parfit means by saying there is no "deep, further fact." Kolak does not agree.  He thinks there is a deep, further fact, which he calls 'the subject-in-itself.'
I am I
Kolak 'subject-in-itself' is rather like Kant's 'bare apperception 'I',' or the ego that Descartes claimed to discover when he tried to doubt everything.  Unlike Hume, Kolak thinks that the fact of experience implies a subject of experience.  Having no essential attributes other than being a subject, this entity can undergo transformations as radical as you please without ceasing to exist.  Kolak says, "…personal identity resides not in the identified persona, hidden, as it were, in the psychology, but in the unidentified subject-in-itself." [Kolak, 2004, p 226] 
The subject is me, I am the subject, I am I. Here not the false ego of psychological identification but the (true) intuition of the subject-in-itself—the intuition of personal identity, rears its nonexistent head, the self-consciousness behind the mask of identification. [Kolak, 2004, p 227] 
He goes on very like Descartes:
For what I precisely cannot be mistaken about in this and other such examples of misidentification is the existence and identity of the subject, in so far as I know with absolute certainty that I exist, I am, and that I am me, that I am I. [Kolak, 2004, p 227] 
Kolak describes this certainty as a "deep intuition." But ten pages later, he weakens his position surprisingly:
This phenomenon [the intuition of personal identity] may be no more "real" than, say, the phantom limb phenomenon, an amputee's awareness of his leg (which is no longer there)—a sort of "phantom identity"—and so may not be an experience of anything real but it is, at least, nevertheless a real experience. [Kolak, 2004, p 237] 
Whether the phenomenon is an experience of something real, or only a real (but illusory) experience might seem to be a matter of importance. But for Kolak it is not; what matters is that he has an intuition of a subject, not that it is veridical.  If we have such an intuition, we can believe it to be true (although we need not).
Then let's suppose Kolak's intuition is true: there is a subject of experience. Stripped of all inessential attributes, this entity is qualititatively indistinguishable between one conscious organism and another. Given that, it is a short step to where Kolak wants to go: it is possible to believe that there is only one such entity, which is shared by all conscious organisms. Against the objection, "No, if that were true, we would all be co-conscious," Kolak can answer, "But we aren't co-conscious. I can concoct a thought-experiment, or 'boundary dissolve,' which shows that being co-conscious is not a necessary condition of being the same subject." Against the objection, "If that were true, our nervous systems would have to be connected," he can answer, "Another thought-experiment shows that sharing a nervous system is not necessary for being the same subject." And so on, through all the other differences that someone might raise as differences between persons.
For Kolak, the subject-in-itself is the person. He distinguishes persons from biological organisms, and from (MPD or normal) personalities, and from 'exclusively conjoined physiological-psychological bundles.' Even the self, according to Kolak, is a different entity from the person; there are "many Selves," although just one person. Which leaves me to wonder whether, in multiplying entities this way, Kolak is opening a back door through which the puzzles of personal identity could return.
But all that said, perhaps Kolak's theory has merit. There is still the promise of his subtitle: "The Metaphysical Foundations for Global Ethics." We will look more closely at that promise in the next post.
References
Dennett, Daniel (1984): Elbow Room, MIT Press
Dyson, Freeman (1979): Disturbing the Universe, Basic Books
Lewis, David (1983): "Survival and Identity," in Martin and Barresi, ed. (2003) ­Personal Identity, Blackwell.
Kolak, Daniel (2004): I Am You: The Metaphysical Foundations for Global Ethics, Synthese Library, Springer
Schulz, Kathryn (2010): Being Wrong: Adventures in the Margin of Error, HarperCollins
Williams, Bernard (1970), "The Self and the Future", in Martin and Barressi, ed. (2003) Personal Identity, Blackwell.
Return to the Phantom Self home page.
Tags: fission, Kolak, Open Individualism, personal identity