About
What are the roots of the idea of 'self'?  Is there an important difference between you and a 'mere replica' who is 'just like you'?  What is the evolutionary role of the concept of self?  What is known about its neurological underpinnings?  Is the concept of self compatible with a modern scientific view of the world?
Most of us think and act as though the distinction between self and other is both real and important.  There is a huge difference between imagining someone else taking a dream vacation and looking forward to one yourself.   Memories of our own past are coloured by emotions like pride and shame, that are absent when we think about events in our friends' lives.  And the idea of impending death, even if far in the future, has a peculiar significance which we tend not to attach to the death of others.
The Phantom Self website is intended as a forum to raise questions and advance argument, with the goal of elucidating and reforming the concept of self.  Please use the comment forms for questions and discussion.
Copyright Notice
Copyright © 2009, 2010, 2011, 2012, 2013.  All rights reserved.
Author Bio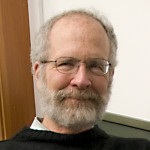 Gordon Cornwall earned a Ph.D. in Philosophy from the University of Calgary in 1975.  He pursued a varied career in business, technology and software.  From 1998 to 2008, he was President of Industrial Metrics Inc., a B.C. company developing software for railroads.  After selling the company and completing a handover, he is free to pursue a long-dormant philosophical interest in the self.