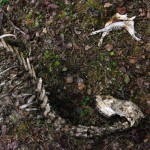 An exchange of letters between Ian Brown and Jean Vanier was published in the Globe and Mail of Feb. 21, 2009, under the headline, "Am I fearful of death? No, I cannot say I am'.
Ian Brown writes about his father, age 95, who lives an active life – still going to the office! – but is increasingly limited in his powers.  "What I have noticed is not his aging…so much as his dislike of aging. … His physical performance shames him."
Brown then turns to his own prospects.
Looking at it from the age of 55…getting older looks like a discouraging journey into loneliness.  … I can't imagine getting older, therefore weaker and lonelier, without resenting it.  The slightest health scare makes me anxious and the anxiety makes me cranky and the crankiness makes me feel bitter, even mistreated. … Last night, a still-lively 80-year-old gave me his formula for enthusiastically living in the world as you get older: "Active engagement with the future," he said. "That's the secret."
Which sounds right….  But if you physically don't have much future left, what motivates you to engage actively in it?
Brown's line of thought is steeped in personal 'identification' with his living organism.  The prospect of decrepitude and eventual death causes psychological suffering. (more…)