This is the fourth and last episode of Forking, a short story in the 'philosophy fiction' genre.  If you haven't yet read Episode 1, start here.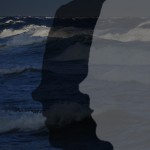 Roger Beethey shows up late, with a blonde.  Elliot gives him a pleading look.  "Relax," says Beethey.
"You said it would be a skeleton crew," Elliot complains, gesturing to a clump of technicians.
"It is."  Beethey nudges the blonde.  "This is Sylvan.  He'll do your faces."
The Elliots exchange glances, and stand up.  "This isn't a game," one says angrily. 
"You're right, it's no game," Beethey hisses.  "You chose us, a US major network, over your socialized Canadian TV, because you wanted the exposure.  Well if you want our exposure, you've got to get us our ratings.  The network doesn't even know what it's invested in, because of your paranoia about leaks.  They'll be watching with interest, and if I don't come up with a professional product" – he draws a line across his throat – "I'll have to pull your stunt right after you. (more…)